CERTIFIED PUBLIC ACCOUNTANTS
DENTON, TX
Let our team of CPAs and other business management professionals help you with your tax and accounting needs. Please review the bios below…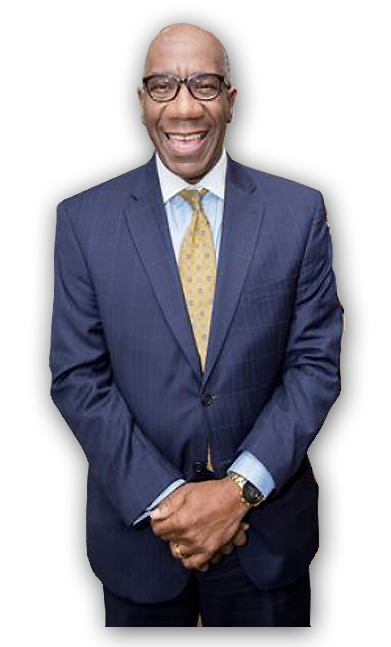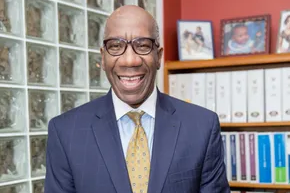 John E. Baines, MBA, CPA
In 1974 John was chosen to work in the public law section for Texas Governor John Connally's law firm. "It opened my eyes to a much larger world than I had ever known before." It became a turning point in his life. John graduated from the University of Houston in 1977 with a degree in Business. He moved his family to the Dallas/Fort Worth area where he graduated from the University of Texas at Arlington in 1981 with a master's degree in Accounting, Business Management and Systems Design. He obtained his CPA certification in 1983. John's extensive work experience is highlighted by over 10 years with Fortune 500 Companies where his responsibilities involved companies ranging from $350 million to $6 billion in assets and holdings. John began his thriving practice in Denton in 1986.
He is a community leader and donates most of his free time to charitable organizations. His participation, past and present, includes Treasurer for the Denton Black Chamber of Commerce, chairman of the Texas Association of African American Chambers of Commerce, board member for KERA/Channel 13, chairman of the Denton County United Way, president of the Denton County Friends of the Family and the list goes on. He is a very active member of the Church in Denton. His hobbies include playing basketball and riding his bicycle. He currently resides in Denton, TX with his wife, Tracey. They have two adult children and five grandchildren.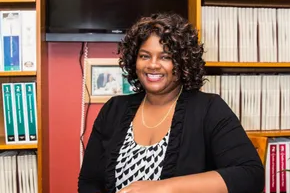 Simone Anderson Royster, BS, CPA
Simone attended the University of North Texas and graduated with a Bachelor of Science degree in Accounting. She began her internship with John E. Baines, PC in 1991 and received her CPA certification in 1996. She has been a valuable asset to this accounting firm since 1991. Her client service experience ranges in size from multi-state small business clients' assets of $30 million to local small business clients. Her specialties include tax preparation, bookkeeping, and financial statement preparation. She has contributed greatly to the Denton Community as well by serving on serval boards and charities. She resides in Denton, TX and has two adult daughters.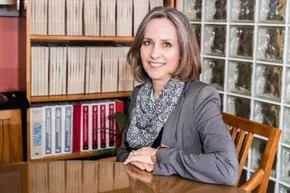 Alexandra Jeffcoat, BA
Alexandra is a native of Austria; she is bilingual in German and English. Alexandra has been with the company since 2016. She holds a Bachelor of Arts Degree from Texas Woman's University. She greets clients at the Front Desk, handles phone calls, incoming projects, and scheduling. She also is a notary public and furthermore acts as John's Executive Assistant. In this last function, she is the liaison for all his many community efforts. She currently resides in Denton, TX with her husband and has three adult children and four grandchildren.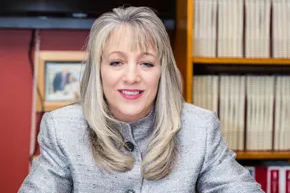 Gloria Houts
Gloria has been with the company since the year 2000. In addition to being the Office Manager, she oversees software and IT matters. She is a recognized professional in both payroll and QuickBooks matters. Gloria brings a vast array of business experience and leadership skills to the firm and is conversant and knowledgeable in all areas of the business. She resides in Denton, TX and has two adult children and two grandchildren.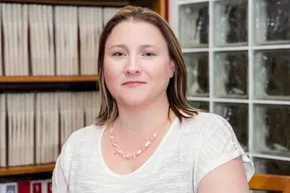 Sarah Heddin, BBA
Sarah has been with the company since 2006. She prepares bookkeeping, payroll, and taxes for many of our clients. She received her Bachelor of Business Administration degree with a specialization in Accounting in 2018. She is also a certified tax preparer and notary public, and acts as an assistant to Simone Royster. Her knowledge and office experience contribute immensely to the success of the office. She currently resides in Justin, TX with her husband and two daughters.
Contact John E Baines in Denton, TX
for more information about our Certified Public Accountants services.